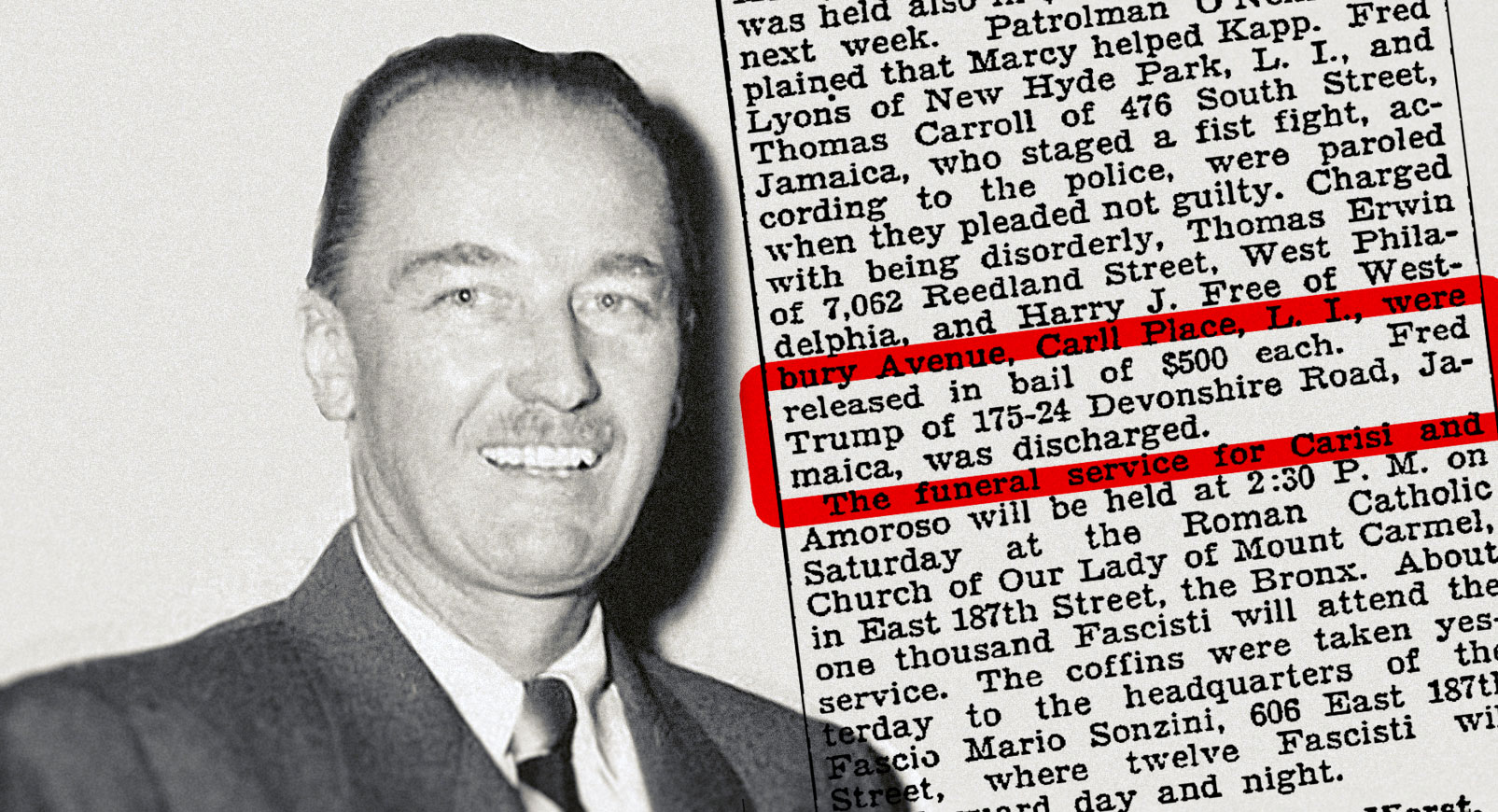 According to a New York Times

article published in June 1927, a man with the name and address of Donald Trump's father was arraigned after Klan members attacked cops in Queens, N.Y.
Trump's father arrested at KKK rally. Our post fact check explores the story of Fred Trump and the KKK.
his story first surfaced during the course of the 2016 election, after someone unearthed a 1927 version of the New York Times which listed Fred Trump as having been arrested in the vicinity of the KKK rally and then later discharged. In February of 2016, the Washington Post printed a copy of the original New York Times article in question, thus demonstrating that – unless the reporting from 1927 was somehow incorrect – the elder Trump truly was arrested at a KKK rally
(link
).
There is no evidence that Fred ever made any attempt at pushing back against the 1927 New York Times report in question. Considering the high profile nature of his subsequent business career, and the publicly available newspaper report of his KKK rally arrest, there is every reason to expect that he would have publicly pushed back against this if it were false.